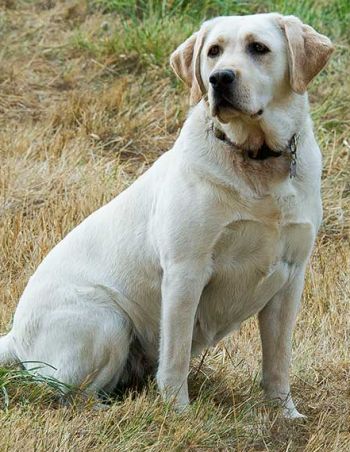 Int/Nat CH Merganser's Opal JH, WC
Int/Nat CH Merganser's Opal JH, WC is a third generation product of my breeding program. Opal has International and National Show Champion titles, Junior Hunter title, and a Working Certificate. Opal has a show quality conformation with a stocky build, otter tail, and broad head. Opal has lots of go, athleticism, and coordination. She lives to retrieve, hunt, and swim. Opal is an affectionate well behaved house dog. She gets along with people and other dogs. She loves to train.
Opal's dam is Int CH Merganser's Ruby JH, WC, CGC. Ruby has show and hunt test titles. Ruby is a littermate sister to Int CH Merganser's Live Strong SH, WC and Int CH Merganser's Yellow Jersey SH, WC. Ruby's sire is Merganser's Hacker MH, WC, CGC. Hacker has Master Hunter title, Working Certificate, and was a Master National finalist at 3 years old.
Opal now lives with our good friends, Bill and Becky Conkling, in Colorado. Opal is a very well loved and spoiled house dog. Opal enjoys her job as Becky's service dog.